Born more than fifty years ago from founder Giovanni Rossi's passion for goldsmith creations, Multiform has always succeeded in combining artisanal tradition and manual skills with the most up to date technology, creating a mix of precious masterpieces: chains, bracelets and rings with a unique look, which reveal the determined and strong character of who is wearing them.
Multiform, leader in the goldsmith industry for two generations, stands out in the market thanks to its original spirit, craftsmanship of its creations and ability to innovate, by implementing technology and cutting-edge techniques when creating exclusive jewelry.

OUR WORLD IS GREAT
A story of passion and dynamism, researching and foreseeing market trends, where every detail is fundamental and every piece of jewelry is a precious element of craftsmanship and technical innovation.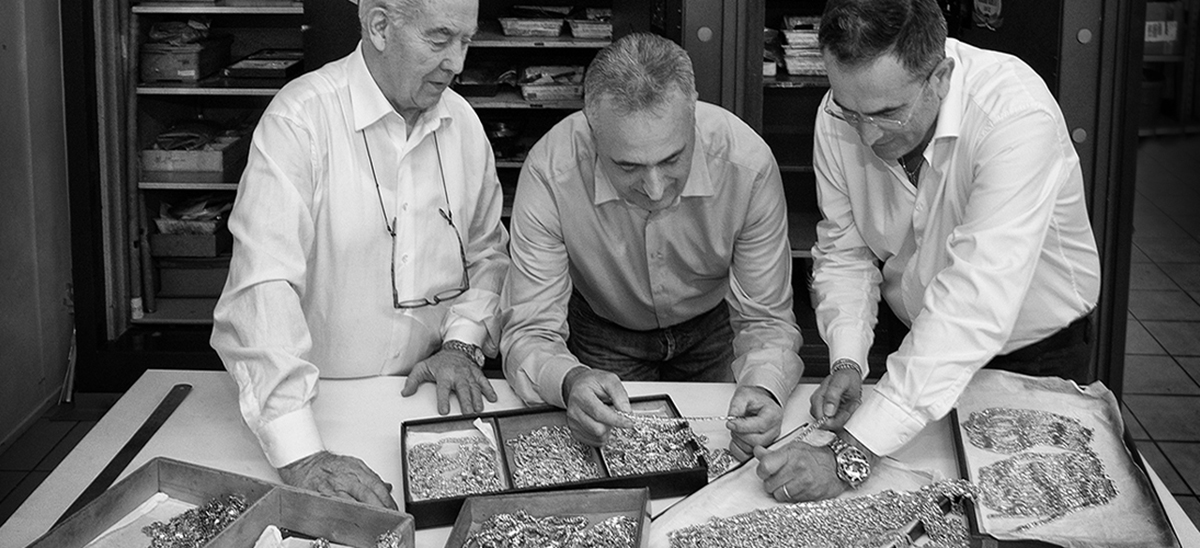 Multiform has its basis on three people, each one giving experience, vision and passion to the company.
Giovanni Rossi is the founder who started the company with great entrepreneurial spirit, moved by his love for the art of the goldsmith. Since then, he has poured every bit of himself into Multiform and, thanks to his great experience, he is still the heart of the company.
Lorenzo Farsetti has created hundreds of pieces of jewelry with his hands: he is the artist behind the creations that have given fame to the company. His passion and experience are the life-blood of Multiform and a continuous inspiration.
Roberto Rossi is the founder's son and the person who has brought an innovative spirit to the company. He grew up with traditions, was inspired by it and looked to the future with interest, curiosity for the latest trends and the desire to innovate.
Experience, craftsmanship and innovation are the values that allow Multiform to succeed in an ever-changing market.